The Aventador has been created to anticipate the future, as demonstrated by the use of innovative technology, including a V12 engine and the extensive use of carbon fiber.
The authentic design masterpieces together stark dynamism with aggression to produce a cutting edge carbon fiber monocoque. The interior of the Aventador combines high-level technology and luxury equipment with premium-quality materials, skilfully crafted with the expertise characteristic of the finest Italian traditions. A supercar family that has already become a legend in its own right. Discover technical specifications, dimensions, performance, and the detailed features of all the new Lamborghini Aventador models.
From our past, we've learned perfection. This is how the first model of the Lamborghini Huracán was born. More performance, more control, more innovation. The Huracán is equipped with a powerful V10 engine and the latest technologies to perform at its absolute best. Engineered to guarantee the best performance and control under any driving condition, it's easy to take to the limit, not to mention extremely fun, thanks to technology like the Lamborghini Doppia Frizione (LDF) dual clutch gearbox and the electronically-controlled four-wheel drive. Enjoy the best driving experience, ever.
Discover all the Lamborghini Huracán models.

Lamborghini Urus is the world's first Super Sport Utility Vehicle, in which luxury, sportiness and performance meet comfort and versatility. It offers best-in-class driving dynamics, alongside its unmistakable elegance of design. Urus embodies the characteristics of multiple souls: sporty, elegant and off-road, and has a suitability for everyday driving in a range of environments. With its surprisingly distinct engine sound, combined with high performance, Lamborghini Urus is anything but typical.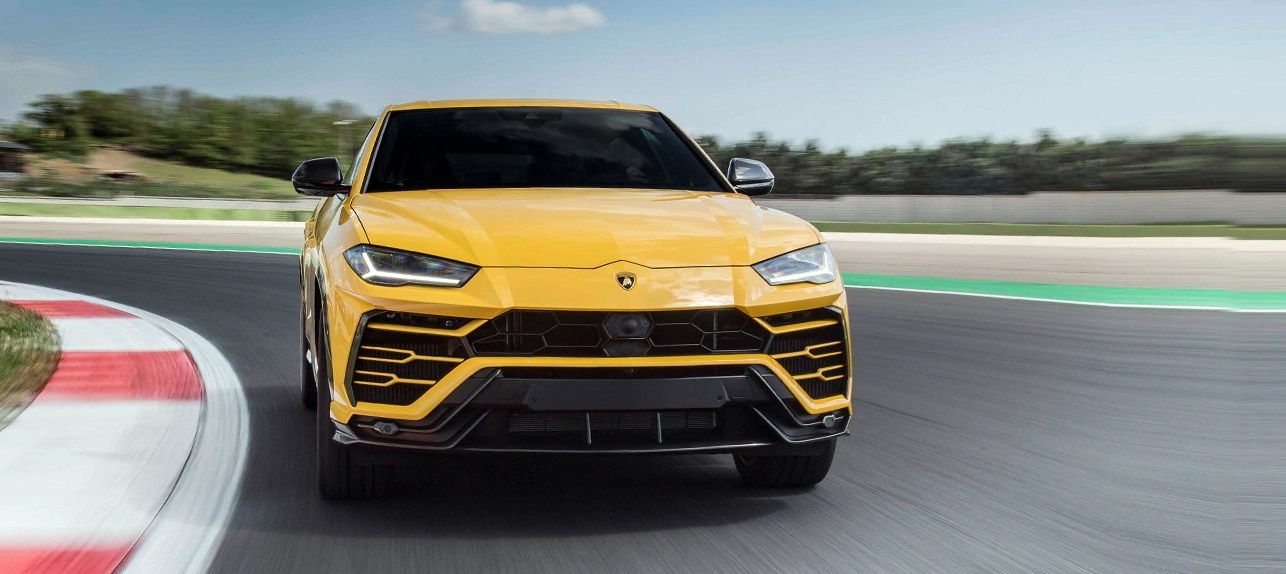 L'Aventador a été créée pour être en avance sur son temps, c'est ce qu'illustre l'utilisation de technologies innovantes, comme le moteur V12 ou encore la fibre de carbone.
De véritables chefs-d'œuvre de design qui expriment dynamisme et agressivité et qui ont fait de la monocoque en carbone leur fer de lance. Les intérieurs des Aventador marient des technologies de très haut niveau et des équipements de luxe avec des matériaux de très haute qualité savamment travaillés, comme l'exige la meilleure tradition italienne. Une famille de supercars déjà inscrite dans la légende. Découvrez les fiches techniques, les dimensions, les performances et les caractéristiques détaillées des nouvelles Lamborghini Aventador.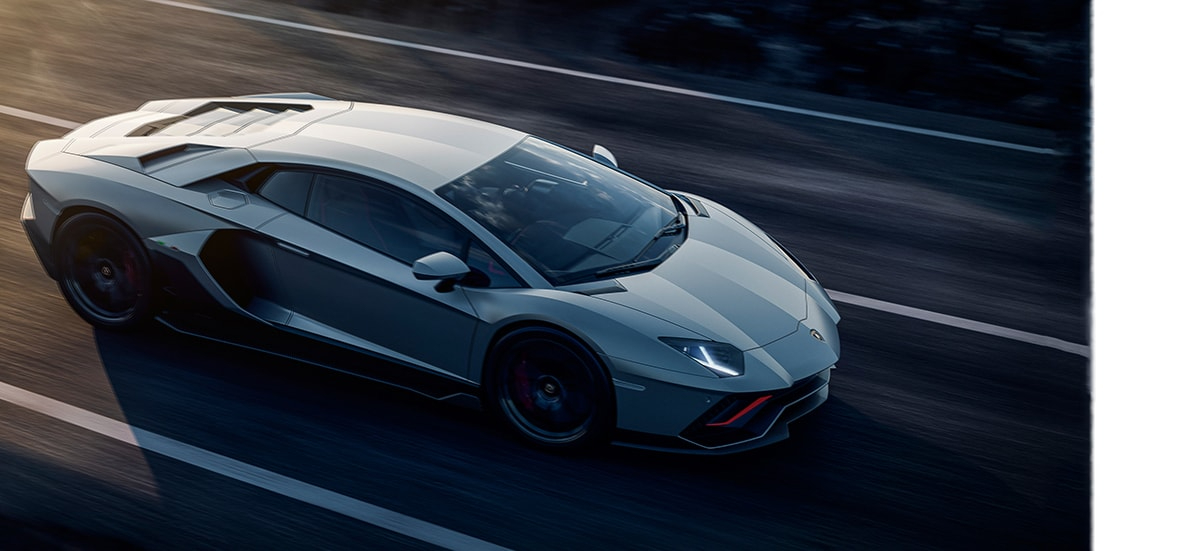 Notre passé nous a permis d'apprendre à la perfection. C'est ainsi qu'est né le premier modèle de Lamborghini Huracán. Performances repoussées, niveaux de contrôle et d'innovation encore plus hauts.
L'Huracán est équipée d'un puissant moteur V10 et des dernières technologies nécessaires afin de la conduire au mieux. Conçue pour garantir les meilleures performances et pour pouvoir être maîtrisée dans toute condition de conduite, elle est facile à porter à ses limites et elle est très excitante, grâce à des technologies telles que la boîte de vitesses Lamborghini Doppia Frizione (à double embrayage – LDF) et le système de traction intégrale à contrôle électronique. Ainsi a pu voir le jour la plus belle expérience de conduite jamais inventée.
Découvrez tous les modèles de Lamborghini Huracán.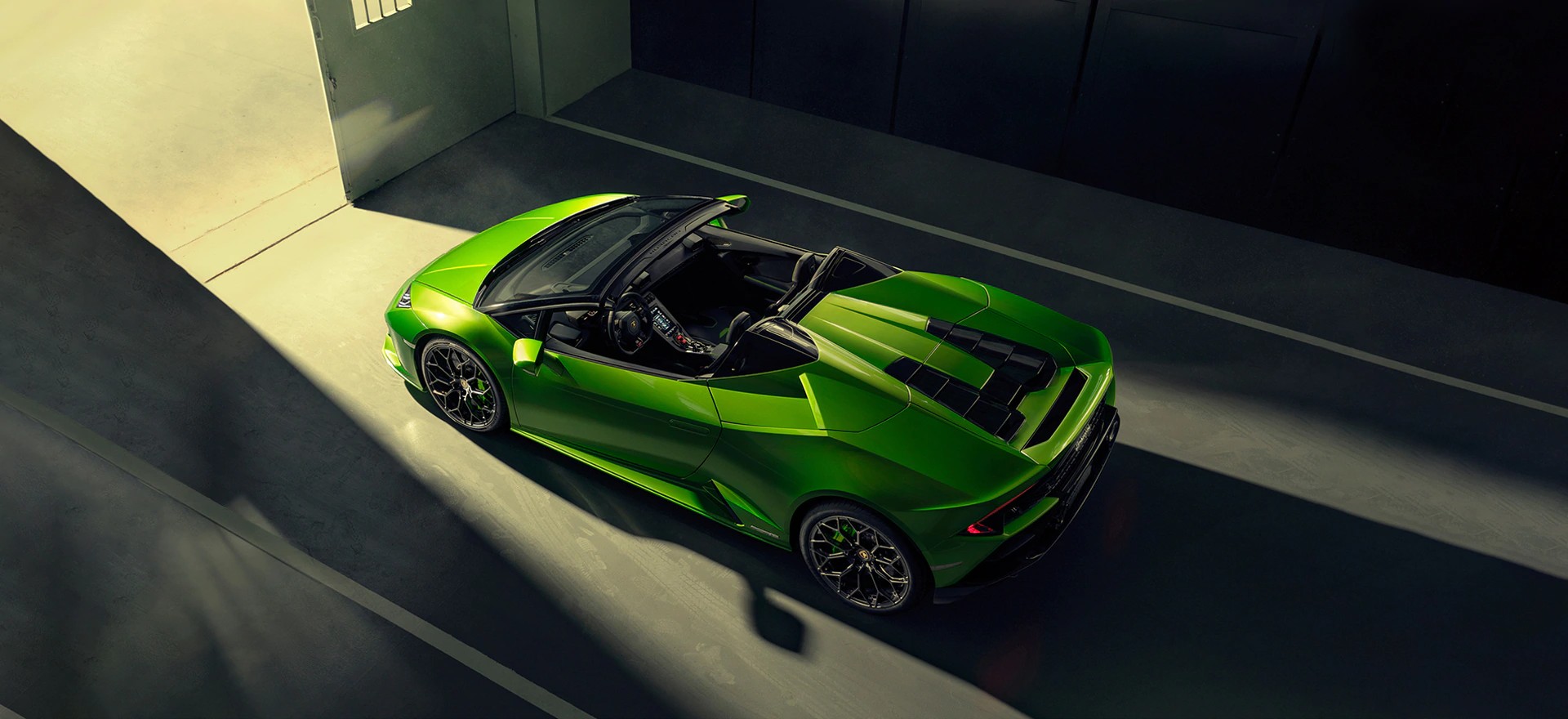 Lamborghini Urus est le premier Super Sport Utility Vehicle au monde, dans lequel luxe, sportivité et performances sont au rendez-vous du confort et de l'éclectisme, pour garantir la meilleure dynamique de conduite possible de sa catégorie, associée à l'élégance unique de son design. Urus concentre les caractéristiques de plusieurs catégories, telles que sportivité, élégance et aptitude au tout-terrain. Il convient parfaitement pour la conduite de tous les jours et n'importe où. Le rugissement acerbe du moteur du Lamborghini Urus et ses super performances en font une voiture absolument étonnante.